---
Member and Global Industry Partner
AKEEM OLAMIDE OGEDE
trade test 1,2,3, craft certificate in plumbing and pipe fittings
nigeria
PROFILE :: please I like to be part of membership. I want you to register me with you and then give me a membership certificate. thanks
REGISTERED IN THE FIELD OF:: Technology Management
COUNTRY:: Nigeria, THROUGH PARTNER ID :: AS5588322_Pakistan, THROUGH CHAPTER ID ::AS2933770
---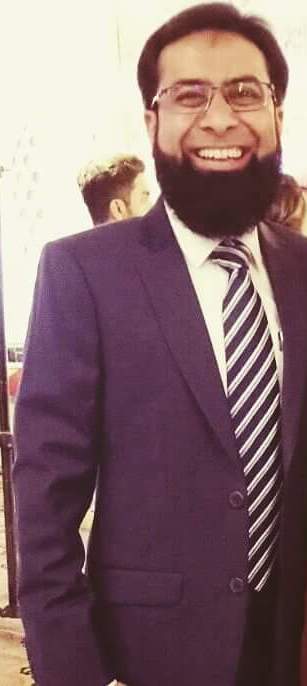 FAISAL IQBAL SIDDIQUI
M.Sc.
Chief Executive Officer
PROFILE :: I am working with M/S: ISRA ENGINEERING (Pvt.) Ltd., as a CEO since 2004.We are serving in the field of manufacturing of sheet metal / plastic molded auto parts & enclosures.We have long term relationship with OEM's like Atlas Honda Ltd., Thal Engineering (Pvt.) Ltd. etc along with specialize projects for Pakistan Navy, National radio telecommunication company, Mobilink, Ufone, UBL bank, Warid telecom etc. ISRA ENGINEERING (Pvt.) Limited is believes there is always a better way. We encourage change and seek the opportunities it brings. We will commercialize innovations globally at an accelerating pace. We always try to discovering new solutions using engineering expertise and advanced technologies, being honest, fair and never compromising our ethics. A consuming desire to win now, Resolute and unyielding; the unrelenting pursuit of a goal, taking authority; driving to achieve and meet commitments, Seamless collaboration, Raising issues; being forthcoming and open, Relying on and having faith in one another.
REGISTERED IN THE FIELD OF:: Management
COUNTRY:: Pakistan, THROUGH PARTNER ID :: AS5588322_Pakistan, THROUGH CHAPTER ID ::AS2933770
---
MUHAMMAD ABDUL BASIT
Mechanical Engineer
Program Manager - Institute of Vocational Training -AMANTECH-AMANFOUNDATION. Plot No.333, Korangi Township,Near Pakistan Refinery Karachi-Pakistan
PROFILE :: I have done graduation in Mechanical Engineering from Institute of Engineering & Technicians(UK)Pakistan base institute, the degree is accepted by Karachi University as Professional Engineer, I have been working in different organization i.e Indus Motor, Dewan Farooque Motors, Sindh Engineering company in Pakistan and having about 26 years diversified experience in the field of manufacturing,Development,Quality Assurance. Currently I am working with AMANTECH (Institute of Vocational Training. This orgainzation is imparting education in various trades such, welding, plumbing,carpentry,Maonry, electrical, electronics, mechancical, automobile,mechatronics, stitching, printing, Auto-CAD etc.
REGISTERED IN THE FIELD OF:: Technology
COUNTRY:: Pakistan, THROUGH PARTNER ID :: AS5588322_Pakistan, THROUGH CHAPTER ID ::AS2933770
---
---